Cotton Candy Flannel

A flannel in a mottled green.


Froggin Around A7395.77 Blue
Froggin Around 7400.77 Blue
Froggin Around A7398.77 Blue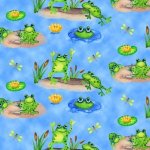 Froggin Around A7401.77 blue
Frogginb Around 7396.77 Blue
Kitty Kat Neutral

Sooo cute! A black background with cat faces with cat eyes in light and dark grey and brown pumpkin colored noses and whiskers in white


Price

$ 10.99

Quantity:


or call: (540) 868-9020



Pansy Passion

A black and silver metallic with circles in pink,lavender, purple and yellow.


Sachet/Heather

A light to medium grey mottled background with swirls and curls done in black.


Starlet Kiwi

A lime tone on tone blender with a tiny star design.


Sumatra

A rust and green background with a floral design


Sumatra

An off white to light gray background with black to brown swirls and lines.


Sumatra

A mocha background with a cream colored geometric design.


Sumatra

A steel grey background with a brown to navy blue swirl design..


Sumatra

A mottled taupe background features black geometric shapes.


Sumatra

A mottles brown background features blue florals.