Hoffman 1895 Batiks

Batik blender color Sage.


Hoffman metallic blender

A beautiful soft blue blender interspersed with silver.


Pearle Cream

A rich cream metallic blender. A great fabric for any stash!


Sachet/Heather

A light to medium grey mottled background with swirls and curls done in black.


Starlet Kiwi

A lime tone on tone blender with a tiny star design.


Stonehenge by Sunshine Cottage

A light to dark purple blender which works great with the Out of This World group.


Stonehenge Orange by Sunshine Cottage

A great blender for Out of This World group. This fabric is yellow and orange and looks like solar flares. We used it for the inside border of our wall hanging.


The Cardinal Rule 89152.999
The Cardinal Rule 89153.333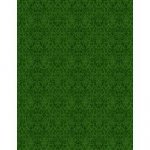 The Cardinal Rule 89153.777
Price

$ 10.99

Quantity:


or call: (540) 868-9020



Timeless Treasures Lilac C3096

A lovely lilac blender .


Toscana Kiss Me

A bright red blender


Toscana Patriot Blue

A blue blender.


Toscano Evening Shadow

A dark grey blender.


Toscano Evening Shadow

A dark gray blender



Out of Stock